THIS CHARMING HOME IS ONE OF THE FIRST RESIDENCES TO BE BUILT IN LAKE CITY. IT OFFERS A SUNNY KITCHEN AREA, 1 BEDROOM WITH TWO SETS OF BUNKBEDS(4 TWINS), 1 BEDROOM WITH QUEEN BED AND 1 BATHROOM WITH SHOWER AND A LIVING ROOM WITH FIREPLACE, IT WOULD BE IDEAL FOR A FAMILY OR COUPLE. THIS HOME HAS A PATIO TABLE WITH UMBRELLA AND GAS COOKER. WALKING DISTANCE TO DOWNTOWN AND LOCAL SHOPS MAKES THIS HOME AN IDEAL VACATION GETAWAY.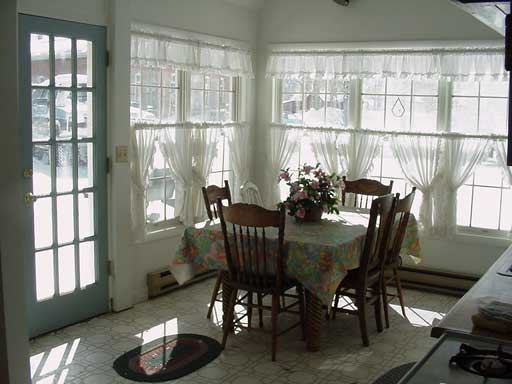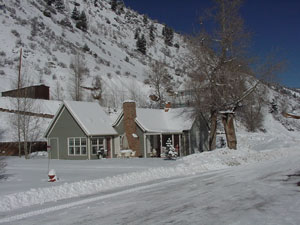 This house was originally one of the first log cabins built in Lake City in 1877 . Owned by Lake City attorney William R. Kennedy. Kennedy Practiced law in Del Norte in Rio Grande County and represented both Del Norte and Hinsdale counties at the Colorado Constitutional Convention held in Denver in 1876. As you can see by the exterior photo of the house it has had some remodeling done, but to keep its history past owners have encased a window inside the house showing the original log structure with dove tail joints and original mortar...

This home will accommodate up to 6 people comfortably and is available for rent May thru October - 3 day minimum stay required.